A trusted, proven and fun cyber security learning experience for young adults
Try for free
12 free challenges to play right now.
No upfront payment.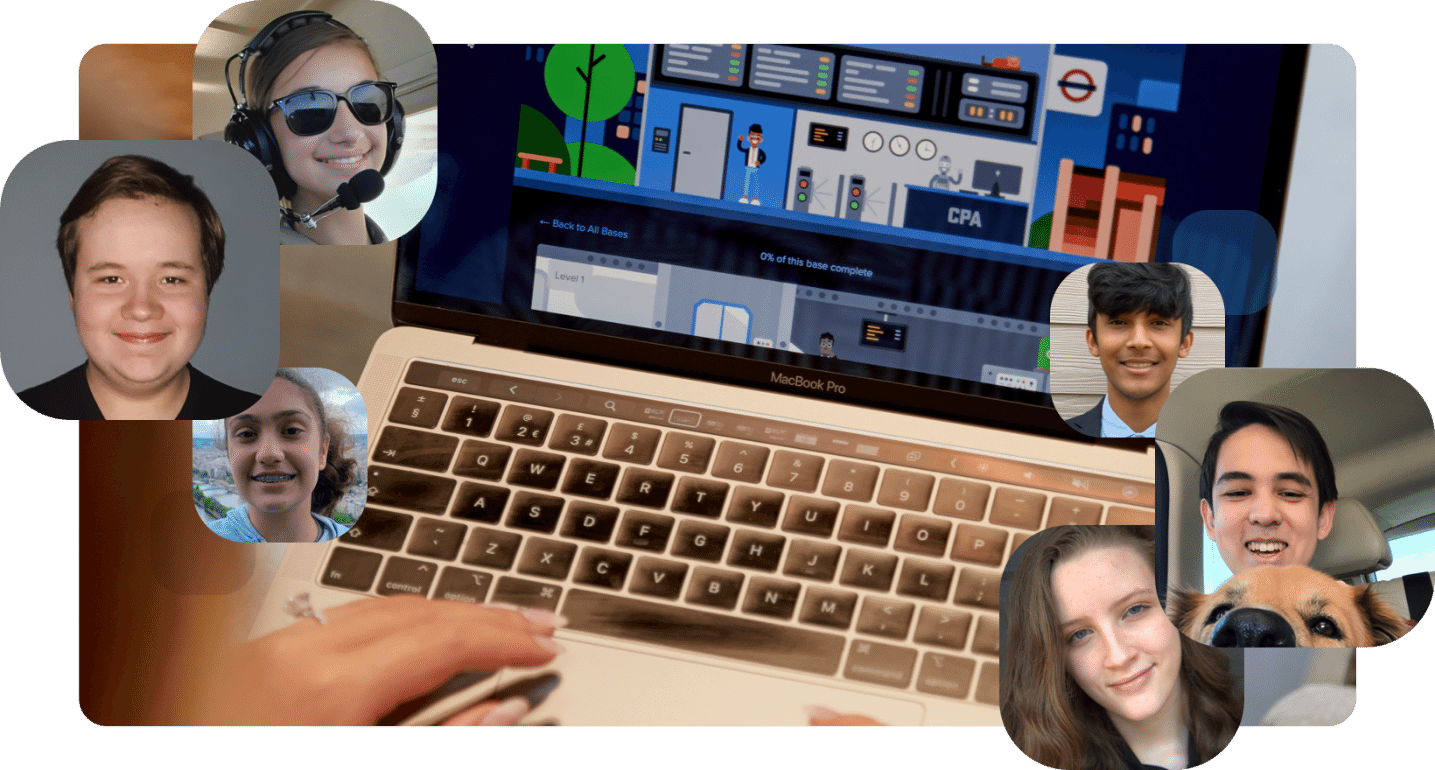 What users say about CyberStart
Created by experts, used by governments, recommended by teachers and loved by users
A safe environment for young adults of any ability to discover their talent, boost their confidence and earn sought-after skills.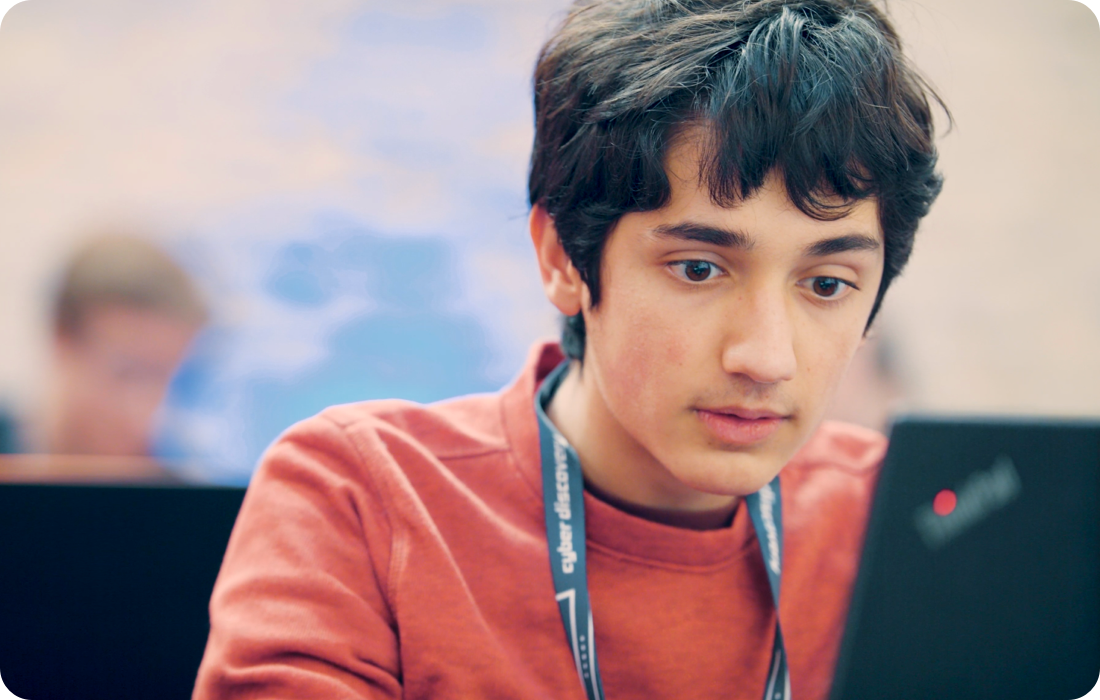 Future-proof careers
Provide your child with highly sought-after skills that open doors to in-demand and under-supplied careers in one of the most rapidly growing industries in the world.
Designed and built by experts
Founded and built by SANS CTO James Lyne, CyberStart offers high quality, relevant and expert content from creators with over 20 years of industry experience.
"Excellent resources, a really well thought out, varied, stimulating, challenging, fun activity for the students."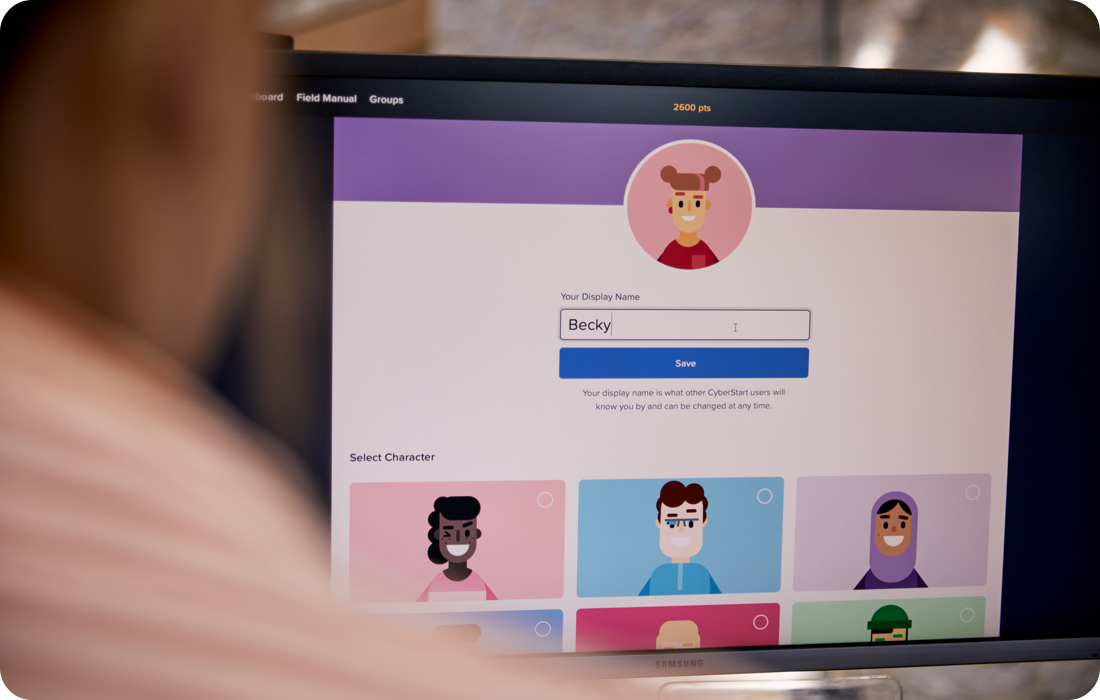 Proven educational outcomes
With unique ideas, decades of experience and a mission to help young people discover cyber security, we provide the tools, expertise and care that others don't.
"In a short window of time I watched our students develop their creative problem solving skills, practice perseverance and develop team work."
Safe cyber security training
We provide a safe online environment where your child will learn cyber security through ethical and responsible practices.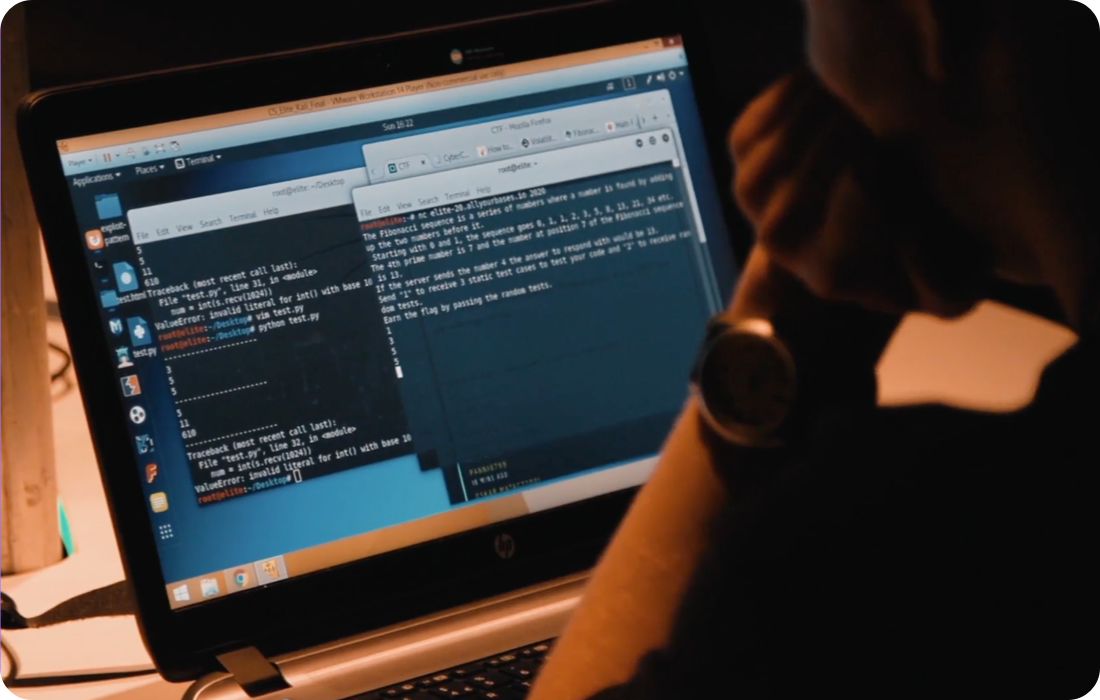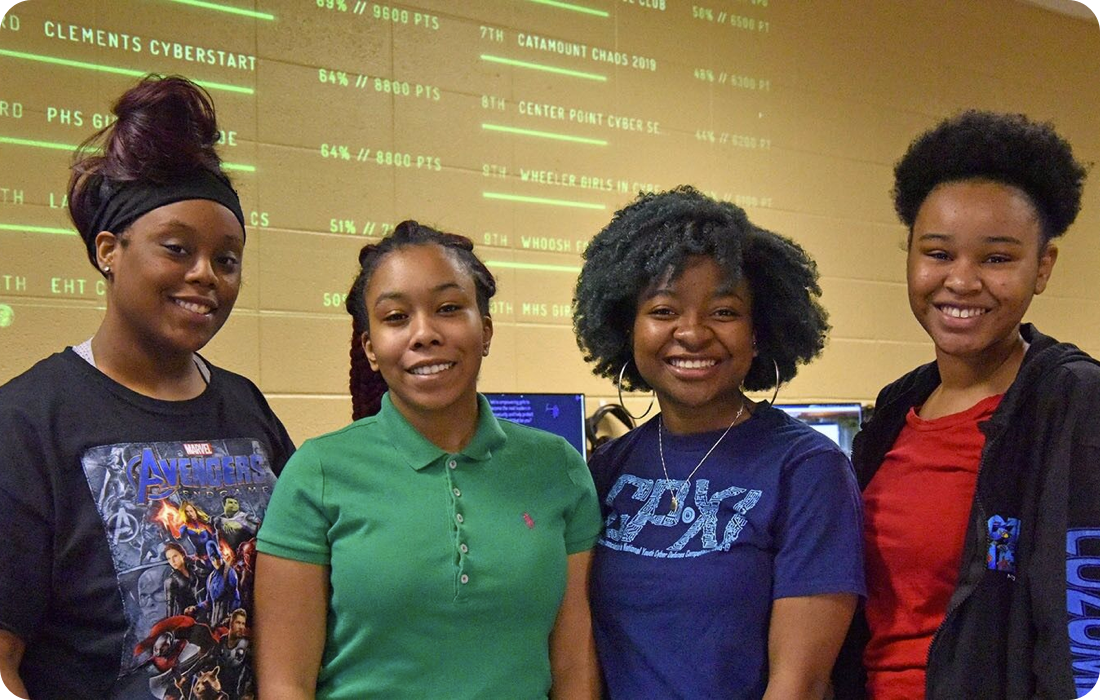 High-quality, low-cost training
A small but life-changing investment will let your child gain access to practical cyber security training to unlock the real skills desired by employers.
12 free challenges to play right now. No upfront payment.
Try for free
CyberStart leads the way
Our mission to help young people develop their skills in cyber security means we pride ourselves on providing top quality training and industry relevant experience for everyone.
"Well done. I wish this was on the National Curriculum. These are the digital skills our children need."
98.4% of users said that CyberStart helped develop their cyber security skills

A vast variety of fun content to maintain your child's enjoyment

Proven learning methodologies that promote learning by doing

Created by highly experienced industry specialists

Used by over 300,000 young people

Ethics, privacy and safety prioritised
No upfront payments, no commitments, try for free!
Try for free
Used and approved in national initiatives
CyberStart continues to work with major initiatives and government schemes around the globe to provide world-class cyber security training to young people.
National Cyber
Scholarship Foundation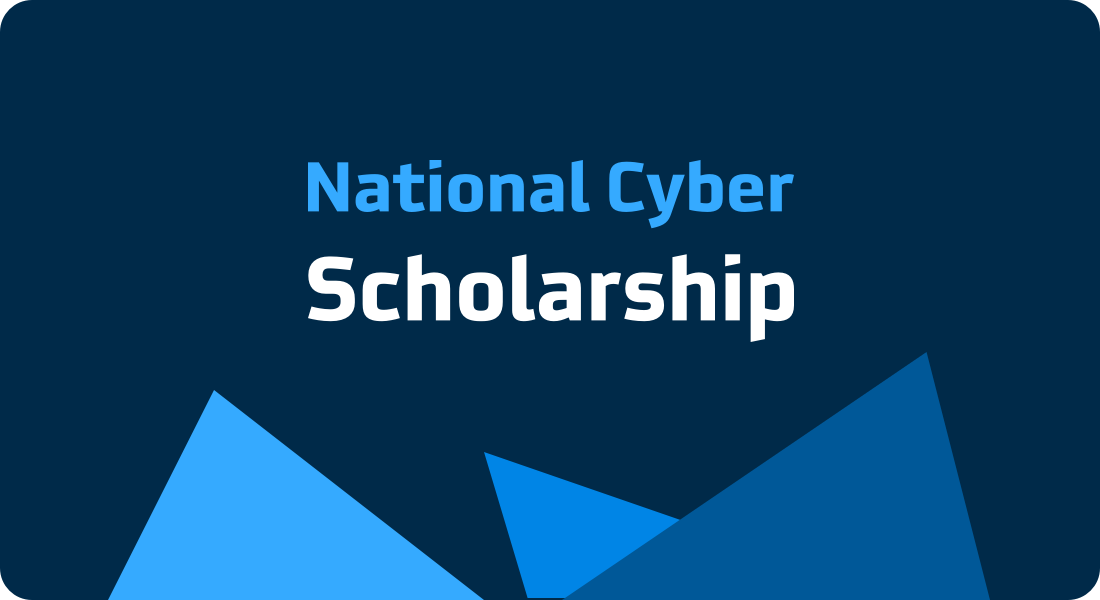 The National Cyber Scholarship Foundation is currently working with CyberStart to achieve their 25x25 initiative through the CyberStart America and Cyber FastTrack programmes.
The initiative aims to find and develop 25,000 "cyberstars" by the year 2025 in an effort to close the cyber security skills gap. Each year, these programmes inspire and enable tens of thousands of students in the US to pursue future careers in cyber security.
Visit NCSF website
HM Government's
Cyber Schools Programme
Cyber Discovery was funded in 2017 by the Department for Digital, Culture, Media and Sport (DCMS) as part of the UK's National Cyber Security Strategy.
The free programme was set up to teach 13-18 year olds cyber security. Over it's four year lifespan, 100,000 young people took part with many going on to secure roles in the industry.
"Excellent resources, a really well thought out,
varied, stimulating, challenging, fun activity
for the students."
Diverse and empowering cyber security education
Young people take learning into their own hands with realistic challenges,
expert guides and gamified learning techniques.
Try for free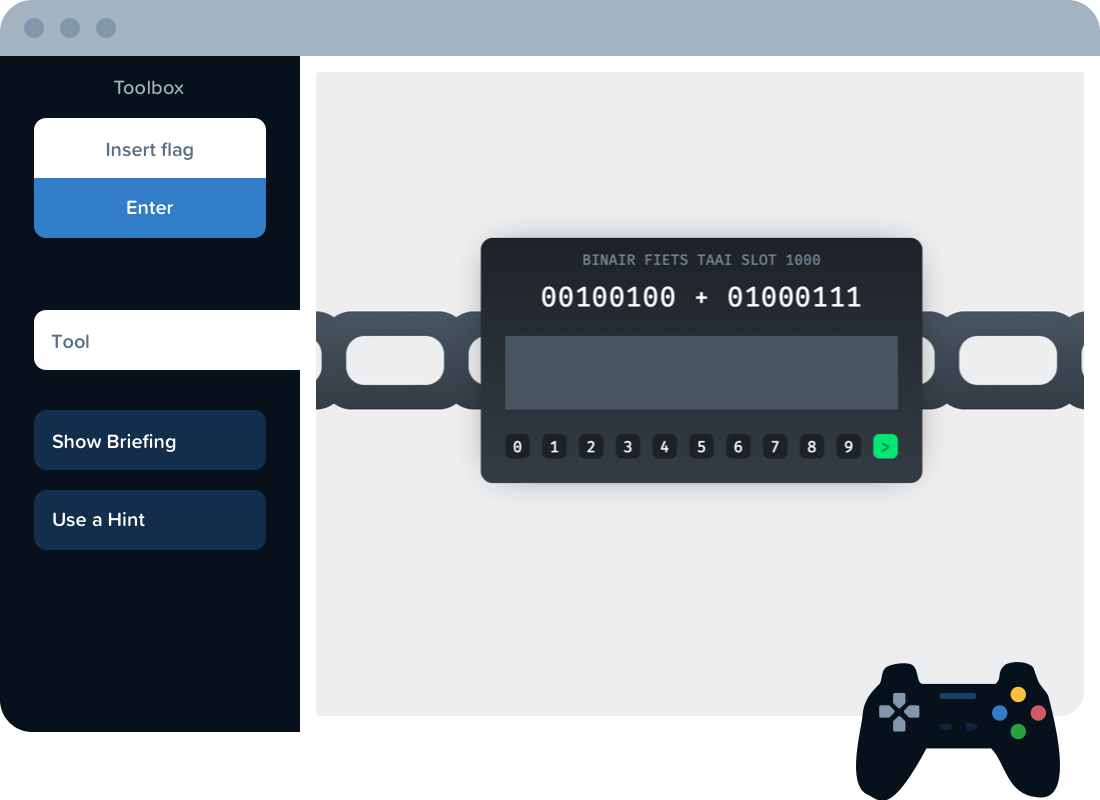 200+ games teaching
in-demand skills
Just by playing fun challenges, your child will learn and practise real cyber security and coding techniques valued in a huge number of fascinating industries.
Field Manual built by
industry experts
Engaging video tutorials, in-depth guides and useful walkthroughs in CyberStart's exclusive Field Manual helps your child understand new concepts and solve tricky challenges.
"It's been rewarding to use the Field Manual to find solutions and actually learn something new."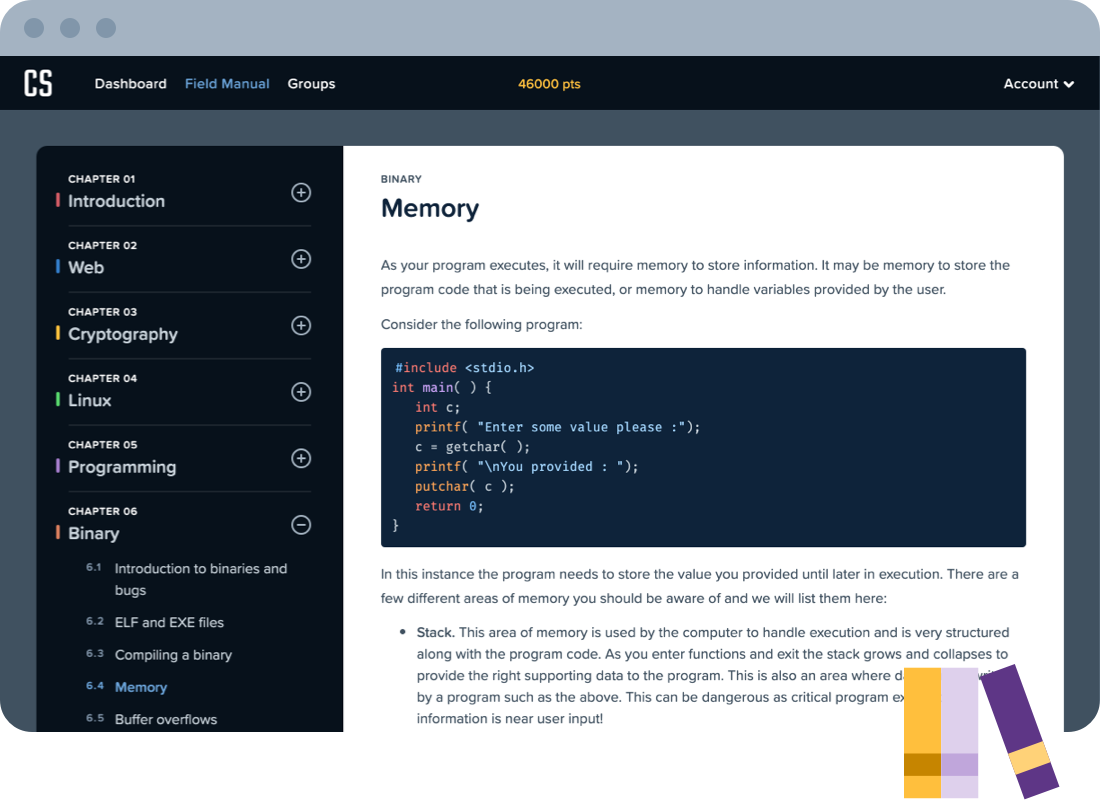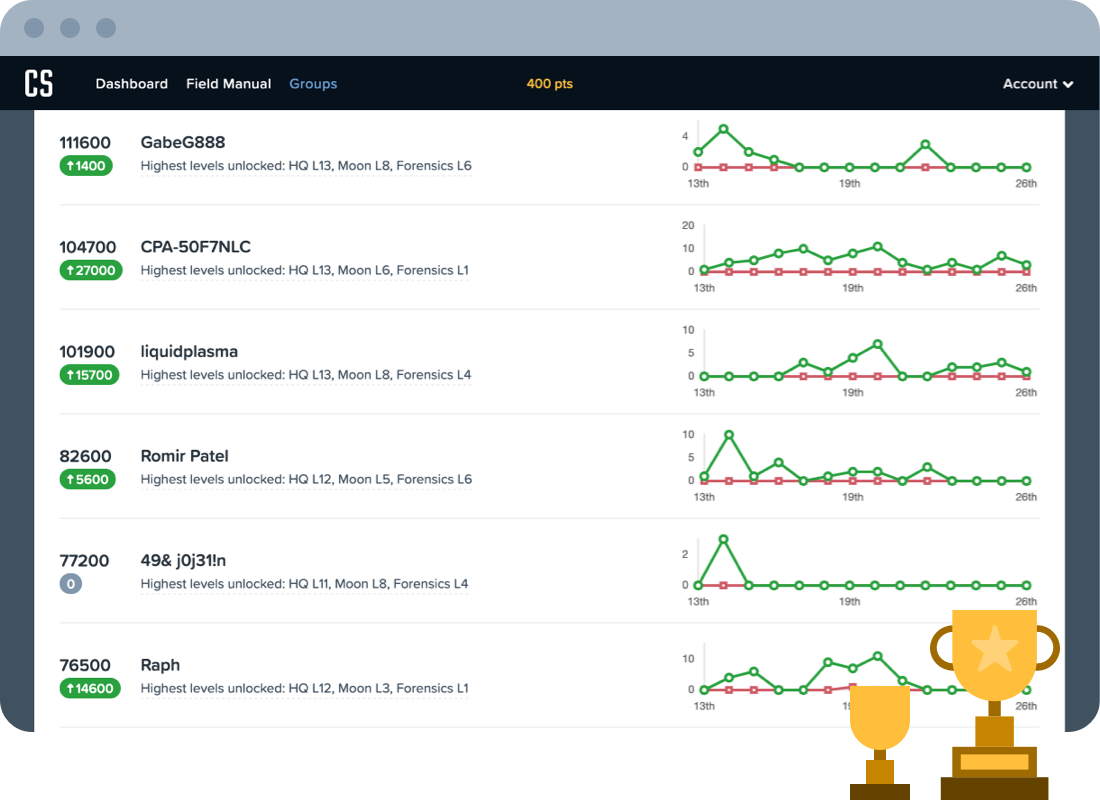 Learning made fun
with Groups
Players can create leaderboards to track their progress through the challenges, set goals, race for points against friends and identify who can help if they get stuck.
"Really cool new feature, I thought it was cool to see everyone's progress and it made me want to complete more levels."
No upfront payments, no commitments, try for free!
Try for free