Dive straight into fun learning with interactive labs, captivating storylines and collaborative leaderboards
Try for free
12 free challenges to play right now.
No upfront payment.
200+ hacking labs
No textbooks or lectures just short,
interactive hacking games.
Solve mysterious cyber crimes, uncover new cases and earn valued cyber security skills as you venture through thrilling storylines and advance up the ranks as a cyber agent.
Earn points by finding flags
Spend points to see a hint
Solve challenges to unlock new levels and skills
4 bases devoted to a huge range of specialised topics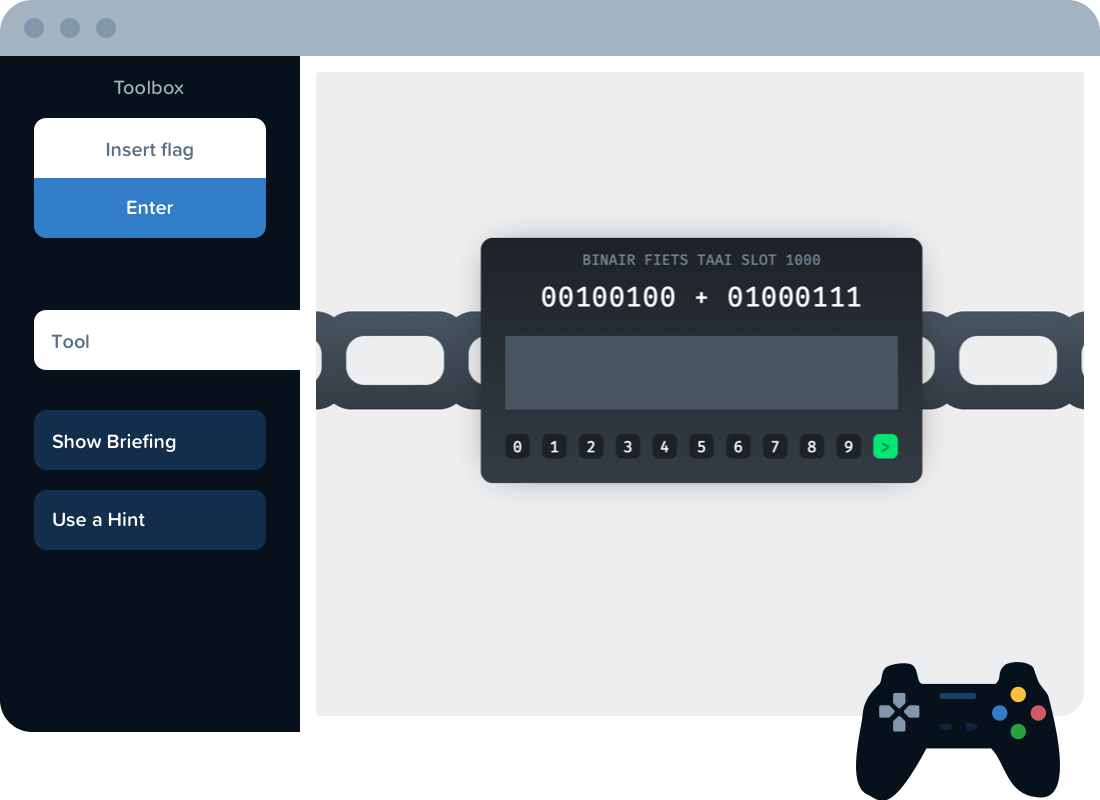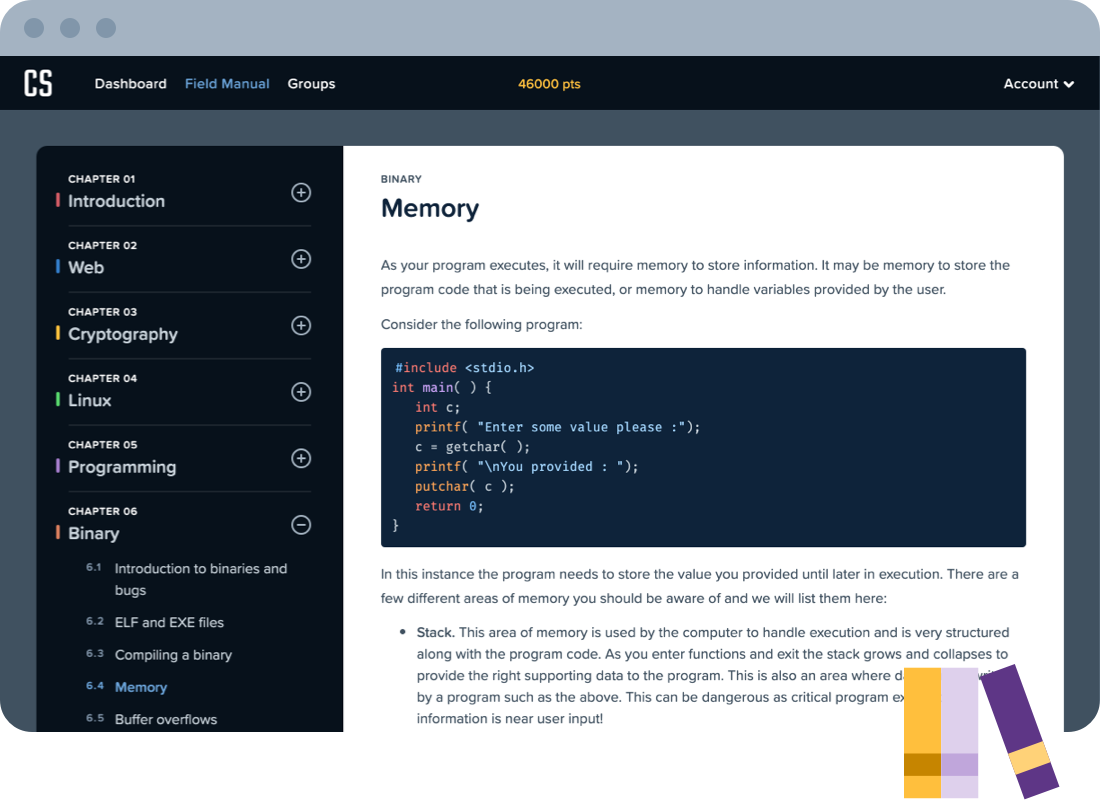 Field Manual
Explore walkthroughs, guides and videos.
Whether you're new to cyber security or lacking knowledge in certain areas, get help with new concepts or tricky challenges and advance your knowledge to the next level with CyberStart's Field Manual.
Built by industry experts
Videos tutorials on fascinating cyber disciplines
Helpful challenge walkthroughs
Groups
Compete and collaborate with
fellow CyberStart players.
Create your own communities in CyberStart to compete for the most points in CyberStart game, compare progress and help one another push forward through the challenges.
Compete for top spot on your Groups leaderboard
Useful metrics to track your Group progress
Control who sees your data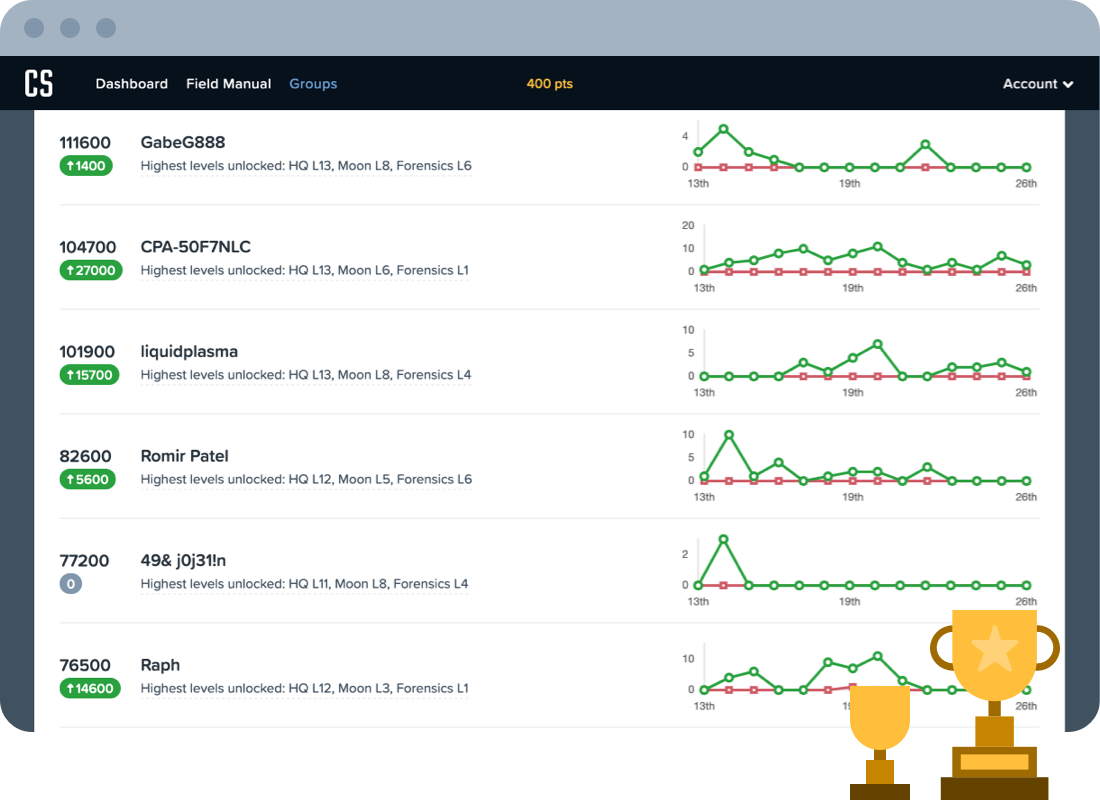 What users say about CyberStart
Choose your path into cyber security
Whether you want to solve fun hacking puzzles in your spare time or are looking for a fascinating future career, CyberStart's realistic ethical
hacking experience is for you.